June 23, 2013
May 29, 2013
"
"In nature the sheep, real sheep, are born as sheep. Sheepdogs are born that way, and so are wolves. They didn't have a choice. But you are not a critter. As a human being, you can be whatever you want to be. It is a conscious, moral decision.
If you want to be a sheep, then you can be a sheep and that is okay, but you must understand the price you pay. When the wolf comes, you and your loved ones are going to die if there is not a sheepdog there to protect you. If you want to be a wolf, you can be one, but the sheepdogs are going to hunt you down and you will never have rest, safety, trust or love. But if you want to be a sheepdog and walk the warrior's path, then you must make a conscious and moral decision every day to dedicate, equip and prepare yourself to thrive in that toxic, corrosive moment when the wolf comes knocking at the door."
"
— Dave Grossman, On Killing. 
September 12, 2012
Advice from Steve Eley, founder of Escape Pod - Nov 2010
May 3, 2012
How To Get Rid Of Your Crap
A collaboration between InOverYourHead and The Minimalists. Lovely stuff.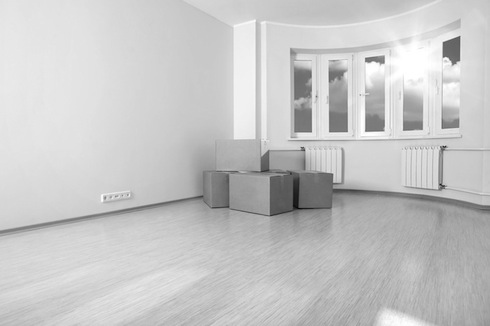 1. Enter the front door of your home. Toss off your shoes. Notice, lying beneath, a pair of boots you have worn only once. Shrug.
2. Turn on the television and sit on your Ikea couch. Attempt to relax. Awaken 20 minutes later, realizing that you've been passively flipping through channels. Turn off the TV, remove the batteries from your remote. Toss them in your Blendtec blender. Stop yourself moments away from doing something drastic.
3. Briefly fondle the iPhone in your pocket. Stop yourself, realizing you were about to do the exact same thing with Reddit as you just did with TV. Call and cancel your data plan in the nick of time.
4. Begin to wonder what people did before television and internet access. Observe the room around you, looking over the unread books and unwatched DVDs lining your dusty shelves. Consider shopping, then picture the unworn clothes occupying your cavernous walk-in closet.
5. Realize your imagination has turned all black and grey.
6. Suddenly recognize that you haven't used your "spare" room… ever. Do the math and realize said room is costing you five or six hours of work per month. Take out a piece of paper and compare it to that trip to Japan you've been meaning to take. Stare at the math in disbelief. Stuff the paper in your mouth and begin to chew.
7. Realize that the brief emotional rush that accompanied the purchase of each item in your home is now gone, leaving only the object itself in its most basic, uninteresting form. The gorgeous, pastel designer couch has become simply a chair. A beautiful glass buffet is transformed into a mere table. A set of immaculate handmade dishes has aged into nothing but a bunch of plates. Your goose down duvet is actually just a blanket. Wince.
8. Glance down at your groceries and realize that the Doritos, Lay's, and Ruffles you purchased are all just coloured corn and potatoes.
9. Open your credit card bill. Wide-eyed, discover how often you've confused shopping with actual extra-curricular activities. Consider joining a monastery.
10. Remember that time you went over to a party in a friend's pseudo-abandoned loft. Recall the roommates, the self-made art and photos on the walls, the obscenely cheap rent, and the embraced simplicity.
11. Begin to make a quick list of the top 10 things you own in terms of how much they cost. With horror, make a second list of the top 10 things that make you happy. Sense the creeping dread as you realize there is no overlap between the two at all. Shudder in terror.
12. Decide to have a packing party like your friend suggested one time. Take the old sheets you never used from Crate & Barrel. Cover all your stuff with them. Endeavour not to uncover it unless you decide you need to use it. Realize suddenly that you would never use anything at all because you are never actually home.
13. Remember a time in childhood when you were more excited by ideas, love, travel, and people than by anything else. Realize that you have, somehow, bought into a new religion, and that malls, from the inside, look exactly like cathedrals.
14. Consider starting a fire.
15. Consider that, perhaps, you are more than just your stuff. Begin to take a long walk. Breathe.
16. Begin to relax. Give yourself the freedom to begin to dream again.
January 17, 2012
On Living vs Being Alive:
Why do we complain of Nature? She has behaved handsomely; life, if you know how to use it, is long. One man is possessed by an insatiable avarice, another by assiduous application to trifling enterprises. One man is sodden with wine, another benumbed by sloth. One man is exhausted by an ambition which always depends on the votes of others, another is driven over every land and sea by the trader's urge to seek profit. Some are plagued by a passion for soldiering, and are incessantly bent upon threatening others or anxious about others' threats. Some are worn out by self-imposed and unrequited attendance upon the great; many busy themselves with the pursuit of other men's estates or in complaints about their own. Some follow no plan consistently but are precipitated into one new scheme after another by a fickleness which is rambling and unstable and dissatisfied with itself; some have no objective at all at which to aim but are overtaken by fate as they gape and yawn. I cannot, therefore, question the truth of the great poet's dictum, uttered with oracular impressiveness: "Slight is the portion of life we live." All the residue is not living but passing time.
Seneca, On The Shortness Of Life
Joker - (STAGE 6)Desert labyrinth

Joker - (STAGE 9)SPECIAL STAGE

Joker - (STAGE 5)ISLAND YM2612

Four Tet - Kool FM (Champion Remix)

...

I got offered a job in a wine merchants...

I need to mull it over…

Wenlock the warrior

At the mascot games
fun and sweat win every time.
Dignity is last.

Berlin Hack'n'tell 13: Quil: A Processing wrapper in Clojure

Sorry for the slightly gestört presentation.

Here are some links to the projects...