1 tag
"The question authors get asked more than any other is "Where do you get your..."
– Philip Pullman, wielder of the subtle knife, on the need to write regularly. (via lettersandlight)
4 tags
A Rejection Selection.
WRITERS: sickened by your own success? Come and get your very own personal rejection-to-order from The Stoneslide Corrective. I have done one.  http://stoneslidecorrective.com/?page_id=441
2 tags
"When you were a little kid, you probably read a picture book with a title like..."
– Scott Westerfeld, on writing complexity into your stories. (via lettersandlight)
4 tags
London's New Steel Mills
Part One of the Another Land series. Which consists of me wandering around, thinking about stuff. There are two basic architectural briefs swirling around the finance buildings of London at the moment. The first and more obvious is Neo London – get off the bus in the middle of London Bridge and look around; you'll see a concerted attempt to make the city look as much like the Tokyo of Akira as...
2 tags
3 tags
5 tags
Another Universe
Second issue of the fantastic Universe magazine is out in May, exploring what happens when technology makes our dumb minerals of the world feel alive. Every time you've sworn at your phone, you've entered the world of techno-animism. (and remember Robotify?) I sweated silicon over a story called HR, which is going to be in there. Bee-boo-beep.
3 tags
4 tags
Cleaning up the Thatcher Mythos
In the wake of a famous person's death, their legacy is zealously evaluated. In Margaret Thatcher's case, her sheer momentousness on the political stage, plus her personal vigour, have spawned all manner of "Thatcher urban legends." In the interests of histrionic accuracy, we'll use this opportunity to clear some of them up. #   - Thatcher did not technically...
3 tags
Video / Story: Assisted
Assisted I've been told to take it all in one gulp. We practised with a plastic wine glass, which I thought was a bit patronising until my trembles made me spill it down my jumper. I thought god, I'll never live this down, which made me laugh hard enough to spill the rest. As I hold on to my cup of the real thing my hand takes a surer grip, as though it knows the import of what it's holding....
4 tags
Iain (M) Banks
I was fourteen when I first found Banks: disillusioned by The Secret Diary Of Adrian Mole (why does everyone read it at that age?), I headed to the rear shelves of the school library and found a poorly laminated copy of what I read as "Consider Phlasldaibgeibaonsdasda" because why read and try to comprehend a whole title? I liked the idea of a book asking me to consider it, and...
2 tags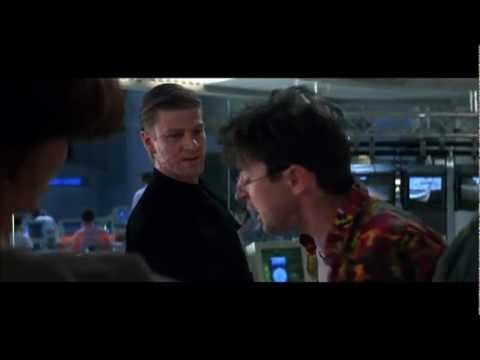 3 tags
Face To Face
http://www.youtube.com/watch?v=dKJfJMMsqX4
The Right Writing: Got a cool idea for a story?... →
shannahmcgill: _________ The next time you're brainstorming for something to write about, try this handy dandy trick. Not only does it help with originating new plots, it's a great way to take an existing… Yeowch.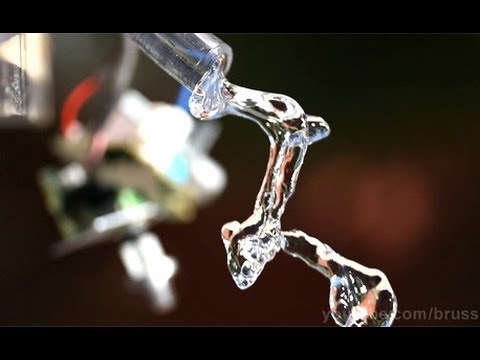 Irony
If each person who saw this gave a pound We could double the film's box office
"The three great things are: GOOD HEALTH; WORK; and a PHILOSOPHY OF LIFE. I may..."
– Jack London, Getting Into Print, 1903
2 tags
The Past's Future
Go into a Waterstone's (if you can find one, amirite) and you will always find science fiction and fantasy side-by-side - or even shelf-mates, as the eponymous "Science Fiction & Fantasy." It's tempting to co-shelve them in the mind, too, since they're both other world narratives, they both pain colourful new stages to show how human nature stays the same. And...
TumblrFiction: Unprotected by Simon Rich →
tumblrfiction: [Erika's note: Originally published in the New Yorker, Wyatt Cenac's reading of this story on Selected Shorts made me tear up.] I born in factory. They put me in wrapper. They seal me in box. Three of us in box. In early days, they move us around. From factory to warehouse. From warehouse to… Read this. Can you see what it is yet?
1 tag
1 tag
2 tags
2 tags
The Four Reasons for doing Planning, maybe
With much gratitude to George Orwell
Q & A
flashyfifty: "Then a bunny ran out," Little Cindy explained. "I see!" replied Father David.  "What did the bunny look like?" Her face twisted into a hideous sneer.  "IT WAS SHIT-BROWN AND PATHETICALLY SMALL!" It's as I feared, David wrote.  The possession has not receded- the Devil is merely in the details. Yes.
3 tags
The Tower
The thing I most regret leaving behind at BBH, apart from friends, was Robotify.me. It's finally ready to use, and it's absolutely gorgeous, and seems to have all its fingers and toes. During the long days of development when I sometimes felt a little superfluous, I tinkered around with a possible backstory. Here you go. I really hope you like it. —- The children huddled in a...
4 tags
Thoughts On An Edit
I don't really write about writing. I don't really write about me, because I'm not sure there's enough to say, and it seems like an easy way to spill words without really creating anything - the act of writing, without any meaningful content. Indeed, when I first wrote For Sale at the end of 2010, I didn't really put down any words about the experience. Any word...
2 tags
2 tags
Burial Album Leak
3 tags
1 tag
Remembering PSY
I first met Simon, or Si, or PSY as he's now known, in the heady summer of two thousand… ten. We frequented the same Club, and had ordered the same brand of bourbon.  What do you do, I asked him. He said he was into music. I was, at the time, making a living selling equestrian products - I had come into some family money and taken the burgeoning success of the My Little Pony reboot as a sign. We...
2 tags
"I had bought my ticket
and was waiting for the LA bus when all of a sudden I saw the cutest little Mexican girl in slacks come cutting across my sight. She was in one of the buses that had just pulled in with a big sigh of airbrakes; it was discharging passengers for a rest stop. Her breasts stuck out straight and true; her little flanks looked delicious; her hair was long and lustrous black; and her eyes were great big...
1 tag
The Salton Sea
Wish you were here.
"Was the low turnout for police commissioner...
2 tags
3 tags
2 tags
Cafe Review: White Rabbit, Dalston.
Full of not young, not-yet old people smiling and touching their faces, White Rabbit in Dalston is the perfect place to sit and wonder where it all went wrong. Refreshingly, only one other person is futilely bashing away at a laptop, and she too is wearing the uniform of an inbetweeny Modern Young Person, a carrier of the perculiar urban affliction, the Sense of Destiny. The couple to my right are...
1 tag
3 tags
"When I lived in Hawaii, I'd take a drive from Waikiki to where my grandmother..."
– Michael Lewis asks Barack, "if you had just one day when nobody knew you were president, what would you do?" From a really gorgeous profile piece in Vanity Fair.
3 tags
Mary Anne Hobbs: Charge @ Your Dreams
"It's very easy to become deeply depressed about all these things. When you're feeling like that, take a step back and just broaden the frame. Jesus, we are the only people in a situation where we find ourselves- we're on this rock, aren't we, and a billion light years in every direction there's nothing else, nothing at all, we just happen to have this sun that...